Computer Assisted Joint Replacement
Computer Assisted Surgery (CAS) technology allows the surgeon to simultaneously visualize two- or three-dimensional views of the patient's anatomy on a monitor, and provides real-time, intra-operative views of surgical instruments and the relative digital positioning of implantable devices.
Dr. Su presents his experience using the Kneealign navigation system at the prestigious London Knee Meeting (October 2014). Kneealign is a handheld unit designed for total knee replacement, which provides real-time intraoperative information to make surgery more precise.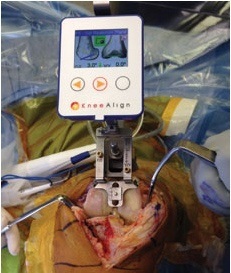 Dr. Su's presentation on the use of computer navigation in total knee replacement surgery was featured in the March 2014 issue of Orthopedics Today.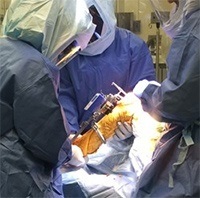 Dr. Edwin Su presented his experience using a handheld navigation unit for total knee replacement surgery during the Current Concepts in Joint Replacement conference in December 2013.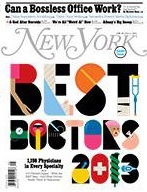 Dr. Edwin Su was selected as one of the top hip and knee surgeons in the NYC metropolitan area, as listed in 2013 New York Magazine "Best Doctors" edition. The nominations for this accolade are made by other physicians.